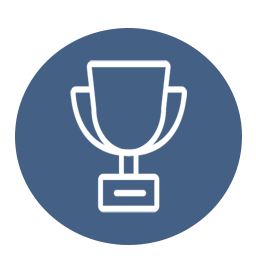 Professionalism
We aim to provide you with the highest standards of service and products and will always aim to act professionally and courteously to all our customers and clients. All our staff are DBS enhanced checked
Experience
The photography part of the business has been established since 2012 and we continue to learn and expand our knowledge on an ongoing basis. The success of the photography side has also allowed us to expand into new areas and experience and enjoy new challenges.
Flexible Schedule
We understand that being flexible for our clients is important and often appreciated.  Being able to take work on at short notice and/or rescheduling bookings due to issues like bad weather etc is all part of being a successful business.
Best Prices
One of the keys to our success so far has been our approach to pricing. We always aim to offer great value for money from the prices we charge for our time (if suitable) through to the print and image prices that we offer.
Latest Technology
We realise that using some of the latest technology will help us hopefully have an edge over some other companies. The cameras, lenses and equipment we use are very current and are in many cases class leading.
Individual Approach
We always regard every client as special and understand that one person, School or business needs or requirements may not be the same as what others may require. We are always keen to listen and work with you to achieve the very best results possible.
Our photography services are available for individuals, families, Schools, businesses and charities.
Individual & Family Photography
Photography is at the very heart of our business and we understand how precious capturing important family moments can be. The vast majority of our photography is captured using natural available light or by using continuous lights. We have found these methods allow us to capture the most natural  and relaxed images possible.
School Photography
Portraits & Class Photography
School photography is a continuing growth area of our business. Our whole approach from the outset was to offer high quality images at affordable prices and offer new and innovative ideas to schools which can boost their commission income throughout the year.
Our aim is not to necessarily replace your current provider but rather enhance your current offering by providing additional portraits and photos throughout the year.
A couple of very good examples of this are our popular at desk portrait and our summer outdoor portrait.
Sports, Shows and Leavers / Proms photography
Additional photography options for Schools and Clubs that we provide including individual or team sports photos which make an excellent keepsake for parents.
We also provide photography for performances and shows which can include individual and group photos of the cast in their costumes which are then sold to parents either directly or via an organisation like the PTA.  We can also provide images taken during a performance and these could be used to display in School or used for publicity purposes.
Business & Charity Photography
We understand that high quality images of your business or charity play a vital role in projecting  the image and message you would like your customers or donors to see . From photos of your premises through to product photography and staff portraits for websites or print we are happy to help.